2022
Brandon Becker
Brandon Becker is a composer, performer and installation-artist whose work is centered around the construction and deconstruction of sound objects and their relationship to attention and perception in the context of live performance, both public and private, and, by extension, the potential of art (broadly defined) to amplify our capacities for empathy and the communal processing of trauma.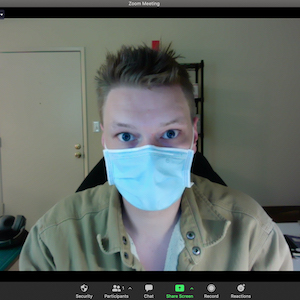 Aron Dahl
Aron Dahl (b. 1989) is a composer, singer, sound synthesist, videographer, saxophone player and performer. Their music 
and musically a genre defying mix of analogue synths, field recordings, techno beats and nativistic pop, encompassing themes of identity and origin, alienation, BDSM and transcendence. Their debut album «Loosening Orion's Belt» was awarded by the Danish Arts Council as one of the 10 best releases in 2018. Danielle Dahls liveshow has been described as a shamanistic ritual by Hans Joachim Roedelius, or as an artistic boxing match with the self. They have toured in Europe, Japan and North-America, and their music has been performed at festivals like Suoni Per Il Popolo (CAN), Borealis (NO), Nordic Music Days (ISL), Click Festival (DK). They have released 3 full length albums, several cassettes and a 10'' with Daniel Lercher and Lumpy Space Princess, Tigers Mind and bravura in the face of grief. They also run the Copenhagen-based label Abstract Tits and have curated concerts and performances at the legendary Copenhagen venue Mayhem since 2014. 
Photo credit: Michella Bredahl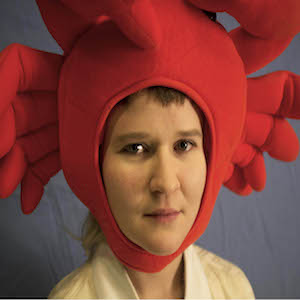 Gen Morigami
Essvus combines elements of noise, ambience, and drone in experimental electronic and electroacoustic music that channels avant-garde strains of rock. Under this name, Gen Morigami explores musical influences such as UK techno, the LA beat scene, no wave, and academic music. Psychological, philosophical, and personal thoughts and experiences often inform the semantic content of his work, including topics such as trauma and therapy.