2021
Maria Bulla
María Bulla is a composer and performer interested in the creation of flexible performance situations that allow individuals to experience art in a personal way. Her project, Time Canvases, is a non-fixed contemporary music ensemble that makes music in non-conventional settings, hoping to create experiences in which the music becomes part of everyday situations.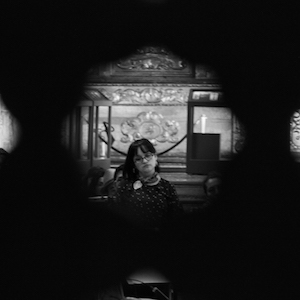 Dana Eitches
Dana Carly Eitches is a multidisciplinary artist and curator based in Los Angeles. She is in the InterSchool Program in Composition and Experimental Sound Practices and Art MFA at California Institute of the Arts. Dana Carly received her BA in Art and Archaeology from Princeton University, studied curating at Goldsmiths, University of London, and worked at MOCA and Inner-City Arts in Los Angeles. Dana devotes her practice to the belief that Sound in its expanded understanding has the capacity to carry social progress. She has a community-focused social art practice, which includes group cooking, improvising, and art-making. She creates installations using projections, soft sculptures, and sound, in which viewers can interact with the various elements.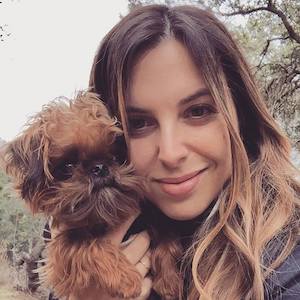 Azariah Felton
Azariah has had a passion for music since the age of two, when he made a habit of pulling all the pots and pans out of the cupboard to play drums on the kitchen floor. He developed his interest in music throughout his teen years, playing drums and guitar, and composing music with those instruments. Upon graduating high school, he was accepted to study Composition and Music Technology at the Western Australian Academy of Performing Arts, where he began composing for dance, film and theatre. His current creative emphases include composition for contemporary dance, and chamber music works that draw from metal, jazz, and minimalism. His dance works have been performed in at the Venice Dance Bienalle (2018) and the Montpellier Dance Festival (2018), and in Australia and New Zealand. His research focuses on choreomusicology, and composition for dance. His current study at CalArts focuses both academically and creatively on musical texture, and using this as a means of interaction with other media.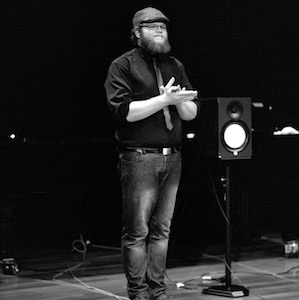 Brian Griffith
Brian James Griffith is a musician and visual artist living in Los Angeles. His work blends analog with digital; subtle movements with bold features; and virtual with physical reality. Musically, Brian creates evolving atmospheres that often explore the sonic capabilities of the bass guitar extending it well beyond the lower register, as an effort towards singularity between the mind and instrument. His visual art compliments the meditative qualities of his music by creating synthesized video environments and hypnotic animations that encourage mindful investigation.
The spontaneous nature of his process attempts to connect fully to the invisible fabric of reality.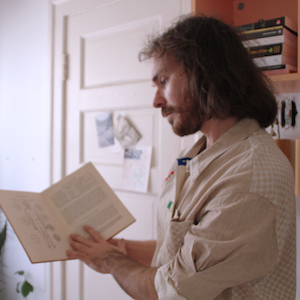 Zachary Kenefick
Zachary Kenefick is an artist usually located around Long Beach, California. He studied poetry, sculpture, and composition at CSU Long Beach and is pursuing an MFA in Experimental Sound Practices at Cal Arts. His artistic output is often centered around the tension between virtuosity and amateurism and the role the body and biography can play on both. He enjoys working with music technology, arts outreach, and dance. Zachary is a founding member of the LA Electroacoustic Ensemble. He teaches early childhood music at Music Rhapsody, and accompanies a smattering of dance classes. He plays the saxophone decently well and the banjo endearingly poorly.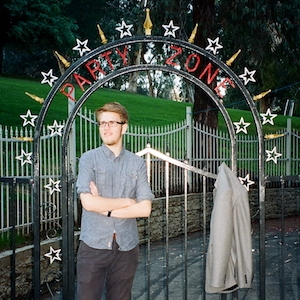 Leslie Lang
Leslie Lang is a composer of experimental electronic and chamber music. Her primary musical interest is in developing sounds, techniques, and compositions that speak directly to the subconscious, the body and the emotions. Using a sonic palette including immersive fixed media textures, live sound processing and synthesis, and prepared electric guitar, she explores improvisational forms and performance practices to carefully examine the subtle but profound links that sound creates between mind and body.
Originally from Atlanta, Leslie earned her BM in Technology in Music and Related Arts from Oberlin Conservatory, and is currently living and working out of Los Angeles.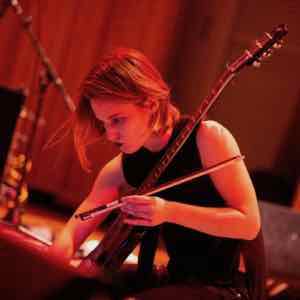 Eric Lennartson
Eric Lennartson is percussionist, composer, and audiovisual artist based in Los Angeles, California. He received his bachelors in percussion performance from the University of North Texas and is currently finishing his masters in performance and composition at the California Institute of the Arts. His audiovisual works use non-objective imagery to generate dense noise, pulsating tones, and unstable beats through the use of old analog oscilloscopes. As a result, sound and image interact with each other creating a feedback loop of meaning. Through this interaction, he investigates the ways in which they complement and contrast each other, bringing out different levels of perspective and meaning inherent to the sound and image itself.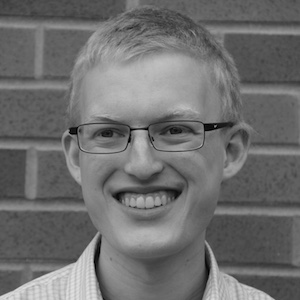 Dylan Marx
Dylan Marx (b. 1993) is a composer, musician, recording artist and educator. His work ranges from experiments in recording, song arrangements, film scoring, audiobooks, archival sampling, and experiments with electronic dance forms. He's released four albums under the moniker Moths, and toured up and down the west coast. He's also released three albums for the electronic project Clownfisher, in addition to several works under his own name. Working collaboratively, he's recorded and produced albums for, as well as accompanied, several artists, primarily based in Los Angeles. He also works with filmmakers, choreographers, and currently maintains a teaching practice. He received his BA in Music from UC Santa Cruz, and is currently an MFA candidate at CalArts.
Photo credit: Rachael Babel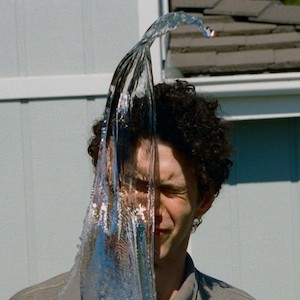 Brian Morones
Brian Morones is a classically trained percussionist and composer, but has recently been invested in the sounds of electronic music and synthesis using virtual, digital, and analogue synthesizers and effects. Still having a love for his acoustic and orchestral background, Brian now tries to build a bridge between the two worlds to create programmatic music and soundscapes. He hopes these compositions can create and/or inspire stories of their own, stories that can take place in a different world. Brian is currently a first-year MFA student at CalArts. He received his BA in Music Theory and Composition at the University of California, Santa Barbara (UCSB) in 2019 under the College of Creative Studies music program (CCS).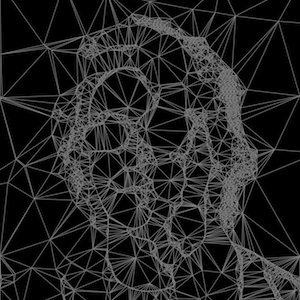 Shan Ni
Ni Shan is a young composer based in China and LA, who dedicated most of her works to Electronic-acoustic music in her career. She studied in Wuhan Conservatory of Music with Professor Feng Jian for electro-acoustic music for three years, she started her works based on an interactive interface LiSa (Live Sampling) from STEIM at the beginning, after co- composed a winning piece in 2009 EMW and commissioned by the same organizer in 2011. She has been invited to present her works around the world including the UK, Germany and the United State.
Beyond the digital techniques of her, in recent years, she tends to do researches into the interaction designs on various levels in music works. Also seeking new expressions to broaden her nationality cultures through composition.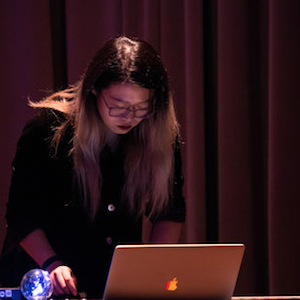 Josephine Shetty
Josephine Shetty is the lo-fi experimental pop musician most commonly known as Kohinoorgasm (one word: ko-hee-noor-gasm; a playful pun on the words 'kohinoor' and 'orgasm'). Shetty uses minimal dance beats and susurrate vocals to create hypnotic environments in which she hopes listeners can reflect and replenish. Between one album and two EPs, her released songs address topics ranging from war crimes and transformative justice to emotional exhaustion and body autonomy. As a self-teaching, self-managing, self-producing, and self-releasing solo artist, critical elements of Kohinoorgasm's ethos include building support networks for marginalized artists and increasing the accessibility of arts education, as well as advancing grassroots efforts to abolish systems that terrorize and criminalize migrants and poor people, decolonize our social and economic structures, and heal the emotional and psychological wounds of living in an unjust society. As Kohinoorgasm, Shetty has performed at festivals, universities, museums, music venues, and art spaces across the US and Europe. Additionally, a strong commitment to community and collaboration has drawn Shetty to other roles and disciplines, such as workshop facilitator, organizer, sound engineer, composer, dancer, curator, and model. Shetty is born and based in Los Angeles, CA, and her music is streaming everywhere.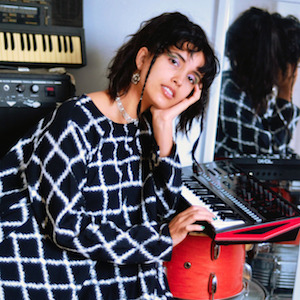 Shuwen Zhao
Shuwen Zhao is a first-year Composition and Experimental Sound Practice MFA candidate at the California Institute of the Arts. Her primary interests are in electronic music and sound synthesis. She has over 10 year experience of playing the piano.
She also enjoys composing for instruments and for visual arts.
Shuwen holds a B.A. degree in Public Management and a M.M. degree in Piano Theories and Practices from Shandong Normal University (China).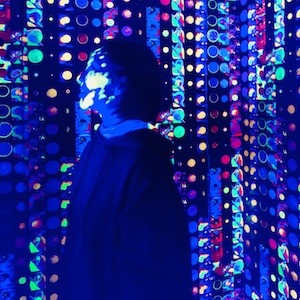 Adam Zuckerman
Adam Zuckerman is a composer, performer, and sound artist working with acoustic and electroacoustic media to explore perceptual and experiential thresholds of time, memory, and place as they relate within collective and individual experiences to broad themes of solitude, love, friendship, and grief, among others. He is currently based in Los Angeles, CA.