2014
Molly Allis
Molly Allis received her undergraduate degree from NYU's Tisch School of the Arts, majoring in theater direction and design. She has been a drummer, vocalist, and guitarist in multiple New York City-based bands, including the Brooklyn-based radical marching band, The RudeMechanical Orchestra. She has worked as a puppeteer with the Bread and Puppet Theater in Vermont, and Great Small Works in Brooklyn. She has also made two stop-motion animation videos for her own music that have gone on to win awards in juried film festivals internationally. In 2010, she composed and produced a concept album called "Pilgrim," a transformation myth about a girl who travels to the Secret Kingdom of the Heart. She then staged the album, which was performed by the Light Warrior Orchestra of 20 musicians, and incorporated theatrical elements into the performance, such as projections, narration, costumes, and live sound effects.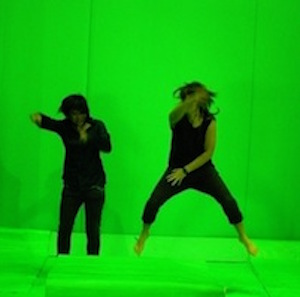 Christopher Cole
Christopher Cole has worn many hats and has had his hand in many pies. He also has worked in a lot of different disciplines. His work includes: "The End of the Broadcast", a sound installation using microphones, headphones and speakers set in devious ways; "The Saturnites", a musical about post-apocalyptic life and cannibalism; and "The Car Show", a multimedia piece combining theatre, drive-in movie culture, radio transmission, and video projection. He also performs experimental pop music under the name "The Female Quixote."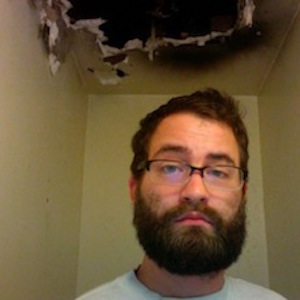 Braden Diotte
Composer and multi-instrumentalist Braden Diotte is a native Californian, born in 1975.
As a composer, his works include General Manifest (2015) for ensemble of variable size, Saturnine (2010-2012) for computer, video and solo performer, and Experiments for Radio (2006-2013) for computer, radio and solo performer.
As a multi-instrumentalist, he has performed the intonarumori for Luciano Chessa's Orchestra of Futurist Noise Intoners (2013), keyboard, electric bass & guitar with Pinback (2008-2011), electric bass for Glenn Branca's Symphony No. 13: Hallucination City (2008), and electric bass & keyboard for Tarantula Hawk (1998-2005).
Braden Diotte earned his MFA in Experimental Sound Practices from the California Institute of the Arts, and holds undergraduate degrees in Cognitive Science, Computer Music and Electronic Technology.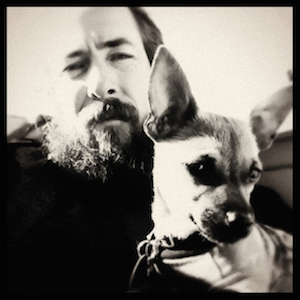 Todd Lerew
Todd Lerew is the inventor of the Quartz Cantabile, a new musical instrument that uses a principle of thermoacoustics to convert heat into sound. He is the founder and curator of Telephone Music, an interactive music and memory project based on the children's game Telephone. His compositions deal with the physicality of acoustic sounds and the exploration of the sonic qualities of materials and elements. He also works in the medium of graphic, text, and interactive scores.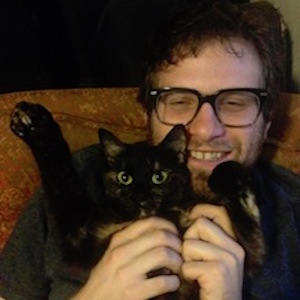 Liew Pichanan Niyomkarn
Liew Pichanan Niyomkarn is a film composer from Bangkok, Thailand, a keyboardist, a guitarist based in Thailand and New York City. She focus on electroacoustic music, sound installation and relationships between sound, image, texture and people movement. She has been experimenting on grid beat and intonation. She received her bachelor degree from Silpakorn University in Thailand. She holds the certificate of Bangkok Art Director's Association ( B.A.D) as a Sound Designer. Also, won an award for best original score from the movie " Slice" from Supannahong awards.  She has recently released a new album, Hue, which can be heard here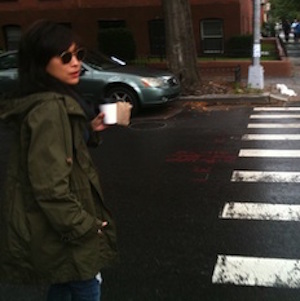 David Paha
David James Paha is a composer, songwriter, and multi-instrumentalist from Chicago. His history as a composer spans the concert music realm as well as the pop and experimental territory of Chicago's underground music scene. He spent a majority of the time before school writing and touring his various projects across America. During this time David would begin to meld his interest in the modal structures of songwriting with that of ambient/textural sound mass. His official studies in composition would push his interest into contemporary acoustic and electronic music, introducing him to influential composers such as Jurg Frey, Luigi Nono and Giacinto Scelsi. David's most recent works deal with cognitive response to limited auditory events, often placing quiet and slow developing gestures within larger proportions of time to draw a sense of meditation from the instruments.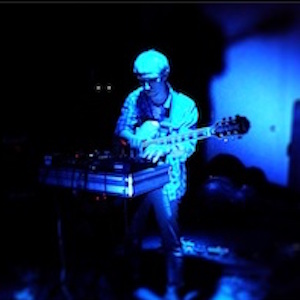 Anna Luisa Petrisko
Anna Luisa Petrisko aka "Jeepneys" is a multimedia artist based in outer space. Graffitied by the holy spirit and born the giver of beeps, she discovered electro pinayism waves, jamming with her ancestors across space and time. Catch her eating mangos in the night sky, driving a decked-out spaceship called the MotherJeep. Beep Beep!