2008
Eric Lindley
Eric Lindley (born December 10, 1982) is an American artist, writer, and musician working primarily in Los Angeles and New York City under the name Careful. His work includes recorded and live "glitch folk,"[1]works of fiction, poetry, performance art, photography, and interactive installation.
After getting degrees in physics and music at Dartmouth College, Lindley studied composition with James Tenney, at The California Institute of the Arts.[2] Still at Cal Arts, he released "Nightcat!" under the name Careful, and scored numerous short and feature films, as well as several performance works. He was active in the Los Angeles music scene, playing with Anna Oxygen, Lucky Dragons, and Phil Elverum of The Microphones at venues like The Smell.
In 2008, he moved to New York, where he released both "Careful" and "Oh, Light," the latter recorded in his partner's closet in Washington Heights, Manhattan.[3] There, he also recorded a cover of Lady Gaga's "Bad Romance."[4]
Lindley currently lives in New York City, editing the literary and arts magazine Out of Nothing with collaborators Joe Milazzo and Janice Lee, and building robots part-time.[5]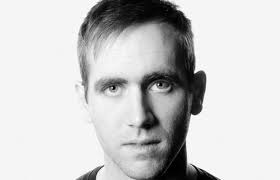 Lucas Rodenbush
lucas rodenbush is a professional electro-acoustician who has worked within the sound domain for over 20 years. rooted in synthesis and concréte methodologies, he is a scholar of sound science who has been mentored by important musical + technical minds of our time: pamela charlles arthur (mentee of pioneer allen strange), tom mays (ircam), mark grey (sjsu), miriam kolar (ccrma), mark trayle (calarts), sarah roberts (mills), barry schrader (calarts), bob clendenen (calarts), john baffa (calarts), alfred ladzekpo (columbia/calarts), randy gloss (hands on'semble), maestro swapan chaudhuri (aacm). his latest work at the california institute of the arts manifested an exploration of relationships between real-world instruments + sources and electric signal + data processes whilst developing a deeper appreciation for the many facets of the musical artform through live perfomances, musicianship study, conceptual realizations, and improvisation. he also spent a great amount of time working with north indian classical, south indian, african ewe, persian, indonesian, brazilian, latin and jazz musics + percussion, and played in a wide assortment of concerts, contributing to many of the ensembles found throughout calarts.