2018
Erin Demastes
Erin Demastes is a composer, pianist and keyboardist from Baton Rouge, Louisiana. Before coming to Los Angeles, Erin worked as a jazz and classical pianist, composer, and arranger for 10 years in the New Orleans area. Erin specializes in improvised music and is interested in the intersection of science and art. Her current work involves performing on synthesizers, laptop, toys, found objects, and homemade instruments and electronics.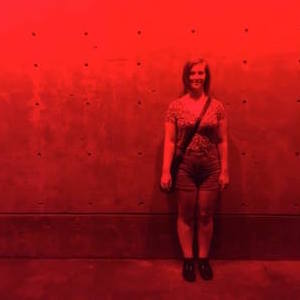 Sam Friedland
Sam Friedland is a composer and performer of experimental, improvised, and electroacoustic music. Sam's work situates sound art, inter-media/web art, and ideological complexity within the context of absurdity and humor. Sam values the fragility of performance as a means of engaging disparate audiences with disparate materials, especially through solo performance. Sam plays drum set in various improvising groups, as well as in solo settings, making dynamic use of the sonic possibilities of percussion instruments. Sam likes to play the drums very quietly. Sam likes to imagine playing the drums. Sam likes to wear drums as clothing, use drums as furniture, and make drums into outstruments.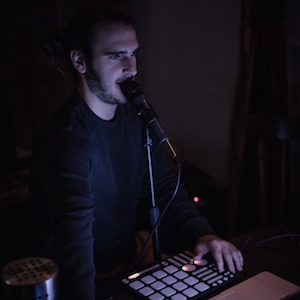 Wesley Hicks
Wesley Hicks is an artist and experimental musical instrument maker from Los Angeles, CA. He creates cacophonous, dissident, and glitchy music with a broken down quality to it. Tempo, musical progression, and harmony are often left unstructured and sometimes barely coherent. He creates ensembles of constructed musical instruments that are intended for live performances in public spaces and museums. He often works with the public, who play the role as performers working off his generative scores.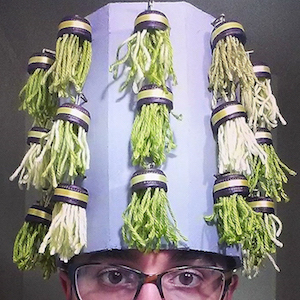 Steve Ryu
Steve Ryu is a South Korean artist based in Los Angeles, California. He graduated from Rhode Island School of Design with BFA degree in Film/Animation/Video in 2015. His work mainly focuses on music composition and image projection for staged performance and site-specific installation.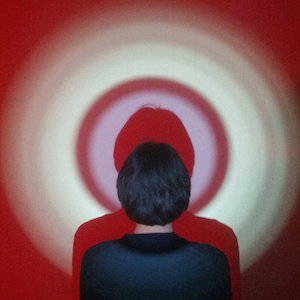 Evan Schaaf
Evan Schaaf (b. 1994) is a composer and audio engineer based in Los Angeles, California. After composing pieces for acoustic arrangements for over a decade, Schaaf developed an interest in electronic music. He is now known for his unique style of beat-based glitch and noise music, featuring samples from a variety of artists ranging from Bela Bartok to Kanye West. His interests include alternative tuning systems, linear and nonlinear forms, emergent patterns, and the use of curved temporal planes to create illusive musical content.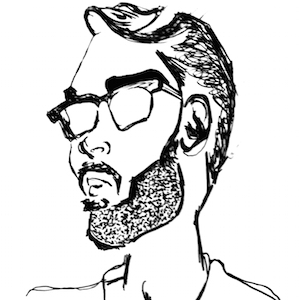 Alana Schachtel
Alana Schachtel creates music, sound art, video, paintings, and sculpture. In her music she is interested in working with samples, voice, guitar, synthesis.  In her visual art she is interested in abstract representations of the familiar.  At the center of her work is an ongoing attempt to explore the intersection of psychology/sociology and art.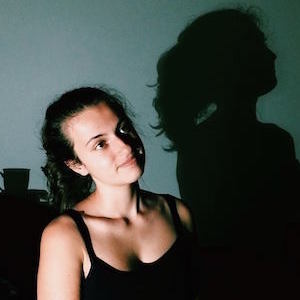 Iris Sidikman
Iris Sidikman is a word composer, music author and cellist from Madison, WI. Her work incorporates spoken and written word with both through-composed and improvised music. Her work is informed by her background in gender studies and takes a self-conscious look at her identity as a woman, as an artist and as a person on Earth in general. Her influences include minimalism, minimalism, minimalism, minimalism and minimalism.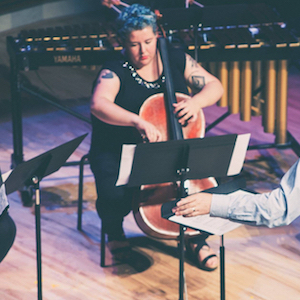 Carly Stuneck
Carly Stuneck is a rock and experimental composer from Stow, Ohio. She has a bachelors degree in Music Composition from Baldwin-Wallace University.  Her work focuses on the relationship between theory and expression and attempts to find new uses for obsolete technology.  Her current projects include spectral counterpoint and incorporating the spirit of grunge into solo violin street performance.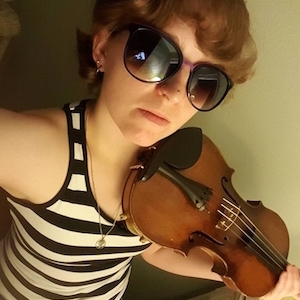 Breana Tavaglione
Breana Tavaglione is a 22-year old musician and sound artist from Riverside, California, whose primary musical interest is recording and experimenting with sound.  Breana graduated from Mills College '16 BA Music Composition with an Emphasis in Media Technology and Electronic Music.  Originally trained on piano, Breana studied voice with Molly Holm at Mills College. Breana enjoys songwriting and accompanying herself on guitar. She utilizes recording as a means to paint with sound, creating an immersive sensory experience in which she deconstructs conceptual themes in order to convey a specific mood or aesthetic and to transport listeners to an alternative sonic landscape.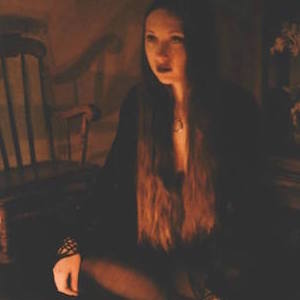 Josh Westerman
Joshua Westerman is a composer, violist and mixed media artist from Dallas, TX. His work is fundamentally transdisciplinary utilizing a background in classical viola, new media art and lagging edge technologies. He graduated from the University of North Texas with a BA in Music and Philosophy. His interests include improvisation, accelerationism, extended techniques, sociopolitical theory, synthesizers, graphic scores and noise.