2019
Weilu Ge
Weilu Ge is an intermedia artist and electroacoustic composer. Her work has been influenced especially by German traditions of sound art and Wagner's Gesamtkunstwerk. This theory works in tandem with the Gestalt approach to conceptualize the total construction of the theater space in order to provide the audience with a comprehensive sensory experience. Weilu's music often involves collaboration with visual artists working in light, video, painting, photography, and other mediums. She hopes to continue expanding her compositional language across multiple disciplines. Her current interests include intermedia music theatre, acousmatic and interactive audiovisual. She holds an MM degree in computer music composition from Peabody Conservatory of Johns Hopkins University, and a BA degree from Shanghai Conservatory of Music.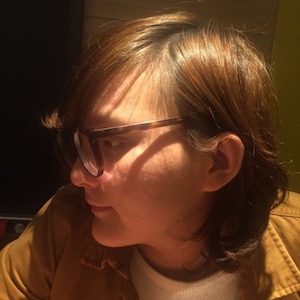 Celia Hollander
Celia Hollander, using the moniker $3.33, is a Los Angeles based artist working primarily in audio recordings, scores, sound installations and text. Her work critically engages ways that audio and the act of listening can question cultural infrastructures, cultivate social connection and enable an awareness of a continuously changing present.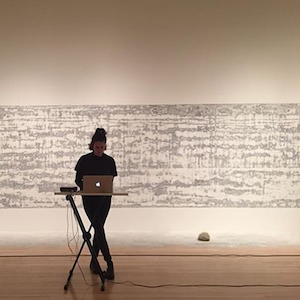 Marta Tiesenga
Marta Tiesenga is a multimedia artist, instrumentalist, performer, and composer from Elmhurst, IL. She works with images, sound, and performance to explore improvisational means of navigation and negotiation through space.