2020
Rebecca Drapkin
Rebecca Drapkin is a composer and sound designer for interactive media. She started her life in digital music at Dartmouth College, focusing on sound installations, sound design, and electronic instrument building. In 2016, Rebecca was a sound designer for Charles Morrow Productions and composed for the installation Laura Poitras: Astro Noise at the Whitney Museum of American Art. In 2017, Rebecca lived in Boston, where she was an audio engineer for Soundscape Productions focusing on audio books and podcasts. Currently, Rebecca is an MFA student at the California Institute for the Arts in the Composition and Experimental Sound Practices program, where she explores electronic music, music for visual media, installation art, and performance art.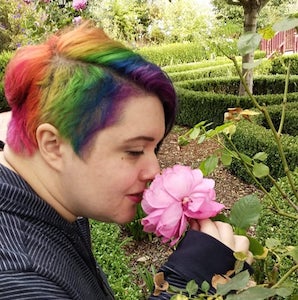 Marc Laroussini
Coining the term "Experience Designer" for himself, Marc Laroussini is a multimedia artist working in a range of media including music, sound design, sound art, video games, theatre, film, animation, writing, performance, and virtual reality. Marc's work currently revolves around themes of awareness, empathy, narrative structure, communication, generative processes, and internet culture. Marc holds a bachelor's of music from the Eastman School of Music in Music Composition.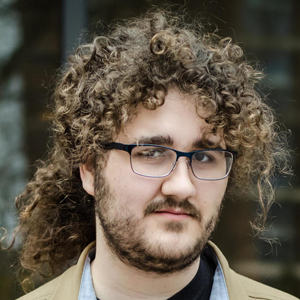 Isaac Rohr
Isaac Rohr is an artist who uses his fractured identity, neurodivergence, and entrenchment in globalization to create hypnotic dissertations on the state of the human race and himself within it.