Holland Hopson
Holland Hopson is a sound and media artist, composer and improviser. A multi-instrumentalist, he usually  performs on clawhammer banjo and electronics. Holland often augments his instruments with custom-designed sensor interfaces and performs with his own highly responsive, interactive computer programs. Holland has performed in Australia, Europe and North America along with notable experimental and outsider musicians such Macarthur Genius Award winners Anthony Braxton and George Lewis, live electronics pioneer David Behrman, sonic meditator Pauline Oliveros, mutant-trumpeter Ben Neill, network music trailblazer Tim Perkis, free-improv innovators LaDonna Smith and Davey Williams, and others. Holland has held residencies at the Atlantic Center for the Arts, Florida; at LEMURPlex, Brooklyn; and Harvestworks Digital Media Arts, New York. Holland is Assistant Professor of Arts Entrepreneurship in New College at the University of Alabama and a Fellow of the Collaborative Arts Research Initiative (CARI).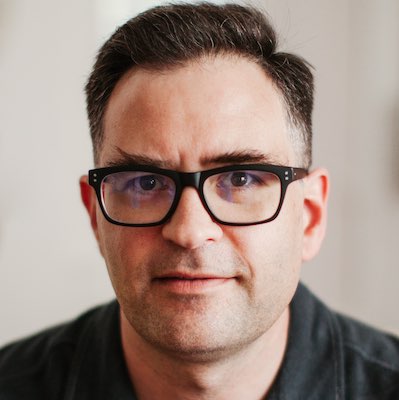 Michelle Lou
Michelle Lou is a composer, performer, and sound artist that works mainly in the realm of electro-acoustic music. Her work has been presented at Wien Modern, Donaueschinger Musiktage, Darmstadt Ferienkurse, Bludenzer Tage zeitgemäßer Musik, The Festival of New American Music, the MATA Festival in New York City, The 66th American Music Festival at the National Gallery in Washington D.C., The Rainy Days Festival in Luxembourg, Ultima Festival in Oslo, Chance and Circumstance in Brooklyn, amongst others. She received degrees in double bass performance and composition from UC San Diego and Stanford University. She was a Radcliffe Fellow at Harvard University and an Elliott Carter Rome Prize Fellow at the American Academy in Rome. She has taught composition and electronic music at Dartmouth College, the WasteLAnd Summer Composition Course, the Academy for New Music Künstlerhaus Boswil, Switzerland, and is currently teaching at the University of California, Santa Cruz.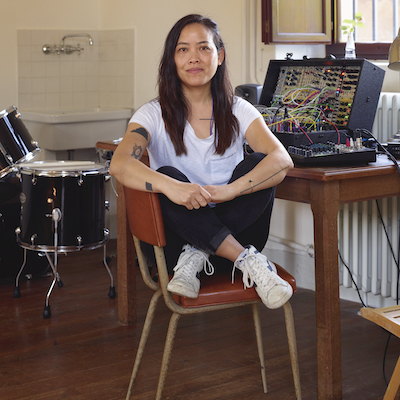 Jane Cassidy
Jane Cassidy is a multi-disciplinary artist and educator from Galway, Ireland. Trained in music and visual art, Jane earned a Masters in Music and Media Technologies from Trinity College Dublin in 2008 and an MFA in Digital Art from Tulane University in New Orleans in 2014. Jane's main interests lie in audio-visual immersive environments, visual music, live VJing and multi-channel work. Cassidy has had solo shows at the Mobile Museum of Art, the Montgomery Museum of Fine Arts, the University of New Orleans, and the Ann Arbor Film Festival. Exhibitions include the European Media Art Festival, Germany, the New Orleans Film Festival, Punto Y Raya Festival, Spain, Galway International Arts Festival, Currents New Media Festival, New Mexico, live visuals for Animal Collective in New Orleans, as well as group shows internationally. Currently she is the Assistant Professor of Digital Media at Boston College in Massachusetts.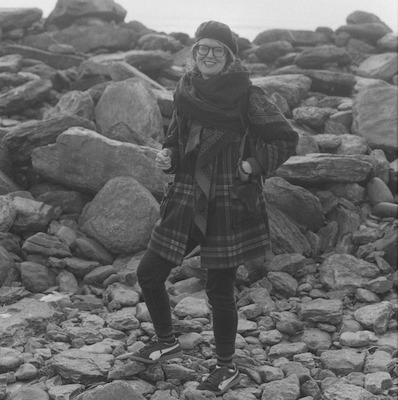 Aaron Drake
Aaron Drake classically trained as a pianist from age 5 and competitively performed between ages 8 and 15 throughout the West Coast (US and Canada). Drake studied composition and Complexist Music at San Francisco State University under Josh Levine and Ron Caltabiano. He earned his first public commission from the West Coast Ensemble at 19. Drake completed his undergraduate degree at the Hochschule für Musik in Trossingen with advanced compositional studies under Frank Cox and Mark Randall-Osborne at Schloss Solitude in Stuttgart.
Aaron returned to the states and studied at CalArts with James Tenney (microtonal music), Mark Trayle, David Rosenboom and Michael Pisaro. The studies at CalArts pushed him to conceptualize music beyond the intricacies of advanced music theory which lead to his first film collaborations.
The score to his first film, "The Shadow Effect," won a Bronze Medal at Park City Music Festival and since then he's scored multiple narrative and documentary features, music for Emmy Award winning TV shows like How I Met Your Mother, Live In Front of a Studio Audience and Henry Ford's Innovation Nation, numbers of advertisements (Nintendo, Nike, Garnier, EA Sports, Gillette etc.), while continuing to write experimental music for live performance and dance. His work has been performed or displayed at many national and international venues such as ICA, ZKM, LACMA, MOCA, REDCAT, OCMA, the Getty Villa and the Hammer Museum.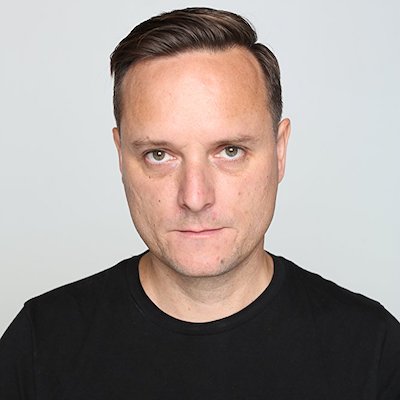 Akio Suzuki and Aki Onda
Though they differ in generation and performance practice, the NYC-based Aki Onda (b. 1967) and the Kyotango-based Akio Suzuki (b. 1941) share an astonishingly inventive, open-ended, and spontaneous approach to the infinite and variegated possibilities of sound. Since initiating a collaborative relationship in 2005, the duo have embarked on a number of tours in Europe and Asia, exploring site-specific locations ranging from an abandoned factory on the outskirts of Brussels to an underground parking lot in Glasgow. Suzuki and Onda released their first album "ma ta ta bi" on ORAL_records in 2014. This year, they were invited to perform at documenta 14 in Athens.
Since the 1960s, sound art pioneer Akio Suzuki has been investigating the acoustic quality of selected locations and creating corresponding topographies. His intensive involvement with the phenomena of pulse and echo led him to develop his own instruments in the 1970s. Starting from the 90s, his soundwalk project, oto-date, which means, respectively, "sound" and "point" in Japanese, finds listening points in the city, and playfully invites the audience to stop and listen carefully at given points on the map.
Aki Onda is a New York-based artist and composer. He is particularly known for his "Cassette Memories" — works compiled from a "sound diary" of field-recordings collected by using the cassette Walkman over a span of last quarter-century. He creates compositions, performances, and visual artworks from those sound memories.
Monday, October 23rd, 2-4pm – Japanese sound artists Akio Suzuki and Aki Onda will present a workshop to ESP and composition students with the artists demonstrating and discussing principles of site-specific performance.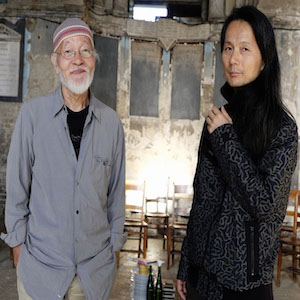 Davy Sumner
Davy Sumner is an installation artist, experimental musician, percussionist, and maker in Los Angeles.
His creative works are spawned out of noise, physics, biology, and society, often utilizing sound spatialization, feedback-based systems, auditory illusions, chaos, and original electronics as key elements. He specializes in imagining and fabricating custom technologies and homemade devices that become animated, unstable, and unpredictable when introduced to the physical world.
Recent projects include "TINES" at Grand Central Art Center, "Eddy Currents," a mechatronic percussion instrument with associated water vortices, and the" 4kOrgan"—an instrument comprised of magnetically vibrated tuning forks. Davy is a 2017-18 Artist In Residence at Side Street Projects in Pasadena.
Davy has installed work and performed at Grand Central Art Center, Long Beach City College, REDCAT, Coaxial Arts, The Cedar Cultural Center, The Lynden Sculpture Garden, and The Eaux Claires Music and Arts Festival. A fierce and diverse collaborator, he has worked in live and studio settings with Justin Vernon (on Bon Iver's Grammy-nominated 2016 LP "22, A Million"), Sean Carey (S. Carey, Aero Flynn), and Rob Moose (yMusic, Ben Folds).
Monday, October 2nd, 2-4pm in B304 – Davy will talk about his current work and life in LA for recent ESP graduates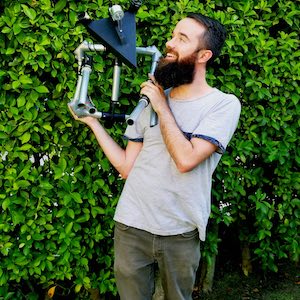 Laura Steenberge
I am a performer, composer and researcher studying connections of sound and language. I create intermedia and site-specific performances and lecture demonstrations, write traditional songs and compose art music that usually involves the voice in one way or another. As a performer, I'm a jack-of-all-trades type: I sing and talk and play contrabass, viola da gamba, piano, guitar, harmonica, as well as a number of simple invented instruments.
Past work as a psycholinguistics researcher studying nonsense language influences my creative work. My current research investigates how language and nonsense define the boundaries of knowledge. From a rational perspective, the failure of language defines the limits of knowledge. From a metaphysical perspective, the failure of language is a requirement of mystical experience. Ultimately, I want to understand what it means to believe, which I study by looking at connections between science and mythology from the dawn of civilization to the present day.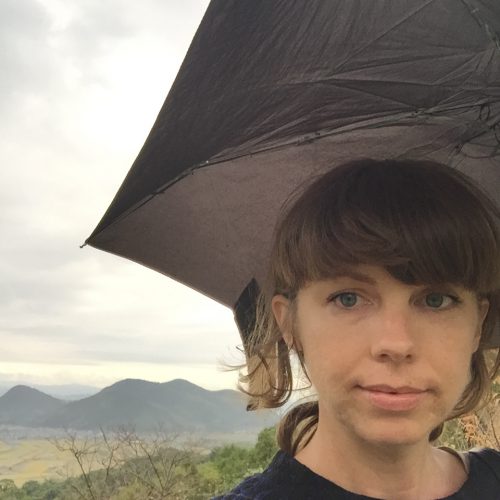 Cooper Baker
Cooper Baker is a sound artist living in San Diego, California. He regularly plays experimental music at venues along the west coast and his artwork has been exhibited in galleries and publications throughout the United States and abroad. In addition to his own creative output, he provides other artists and companies with custom software and electronics as a creative technical consultant. Originally from Los Angeles, he moved to San Diego to attend the University of California San Diego where he earned his Ph.D. while studying with Miller Puckette, Tom Erbe, and F. Richard Moore. Prior to enrollment at UCSD he was a music faculty member at California Institute of the Arts where he also received his MFA in experimental composition and finished his BFA in music technology. While at CalArts he refined his artistic practice and began incorporating new and experimental electronic media in his artwork and music production, under the guidance of Morton Subotnick, Mark Trayle, and Barry Schrader.
Monday, November 7th, 2-4pm in B304 – Cooper will talk about his current work in the ESP Forum
Tuesday, November 8th, 4-7:30pm in B305B – Cooper will give part one of a workshop on Pure Data
Wednesday, November 9th, 4-7:30pm in B305B – Cooper will give part two of a workshop on Pure Data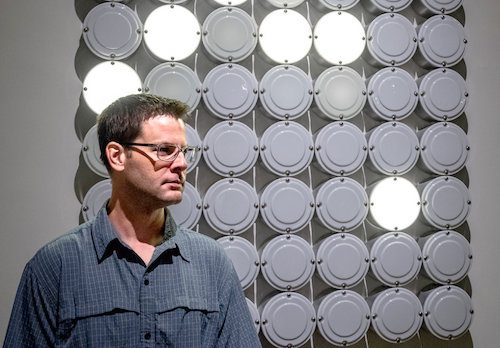 Bryan Jacobs
Composer, performer, and sound artist, Bryan Jacobs' work focuses on interactions between live performers, mechanical instruments and computers. His pieces are often theatrical in nature, pitting blabber-mouthed fanciful showoffs against timid reluctants. The sounds are playfully organized and many times mimic patterns found in human dialogue. Hand-build electromechanical instruments controlled by microcontrollers bridg  e acoustic and electroacoutic sound worlds. These instruments live dual lives as time-based concert works and non-time-based gallery works.
His music has been performed by ensembles such as the Cleveland Chamber Symphony, Wet Ink, International Contemporary Ensemble, Talea Ensemble, Ensemble Pamplemousse, and defunensemble.  His music has been featured at many music festivals in Europe and the US. He is a 2017 Guggenheim Fellow. He has performed his own compositions for guitar and electronics at the Stone (NYC), Miller Theater (NYC), and the Wulf (LA). In addition to his artistic endeavors, Bryan is the co-founder of Qubit, a New York based new music initiative that presents mostly emerging artists whose work involves creative uses of technology.
Monday, December 4th, 2-4pm in B304 – Bryan will talk about his current work in the ESP Forum
Tuesday, December 5th, 10am-5pm in B305B – Bryan will be offering individual lessons to students
Colin Wambsgans
Colin Wambsgans composes music for electronics and assorted ensembles. His work explores the interactions of memory, timbres, and spaces; and he often uses field recordings as a basis for composition. He has presented work at the Darmstadt Ferienkurse Atelier Elektronik under Francisco López, the Getty Center, the Hammer Museum, Music @ Boston Court, the wulf., ex mus (Dallas), Austin New Music Society, and his compositions have been presented by the ensembles wildUp and gnarwhallaby. Also, he has been in residence at the Millay Colony for the Arts. For the theater, Wambsgans's sound designs and compositions were part of productions at LaMama and Red Fern in New York; Center Repertory in Walnut Creek, CA; and several theaters throughout Los Angeles, most notably with Chalk Rep and Rogue Machine. His commercial work includes composition and sound design for interactive iPad apps, NPR segments, and podcasts (most recently for the NPR podcast Embedded). A New Orleans native, Wambsgans earned an MFA at CalArts, studying with Michael Pisaro, Sara Roberts, and Wolfgang von Schweinitz. He lives in Los Angeles with his wife, Dorothy Fortenberry, and their daughters.
Tuesday, April 29th, 2-4pm in B304 – Colin will give a talk about his sound work in the Field Recording Workshop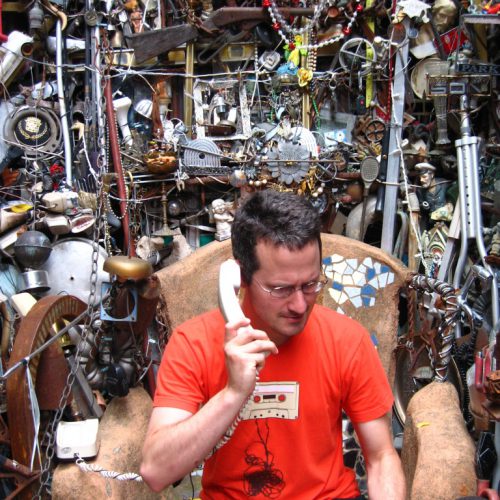 Seth Cluett
Seth Cluett (b. Troy, NY) is an composer, performer, and artist whose work ranges from photography and drawing to video, sound installation, concert music, and critical writing. His "subtle…seductive, immersive" (Artforum) work has been characterized as "rigorously focused and full of detail" (e/i) and "dramatic, powerful, and at one with nature" (The Wire). Exploring the territory between the senses, Cluett's works are marked by a detailed attention to perception and to the role of sound in the creation of a sense of place, the workings of memory, and the experience of time. His research interests and critical writings investigate embodied experience, immersive multi-media systems, the media history of the loudspeaker, the history and documentation of sound as an expressive medium, and architectural acoustics as compositional material.
His work has been presented internationally at institutions and festivals such as Kill Your Timid Notion at Dundee Contemporary Arts in Scotland; the 10th Rencontres Internationales, Palais de Tokyo, Main d'Oeuvres, and GRM in Paris; Hebbel am Ufer Theater and Staalplaat in Berlin; the Osage Art Foundation/October Contemporary in Hong Kong; The Kitchen, The MATA Festival, Issue Project Room, Roulette, Experimental Intermedia, Audio Visual Arts, and Diapason Gallery in New York; the Institute for Contemporary Art, Non-Event, and Mobius Artist Space in Boston; the Betty Rymer, Heaven, Artemisia, and Deadtech Galleries in Chicago; as well as Swarm Gallery in Oakland, CA and the Deep Listening Space in Kingston, NY. He has created dance and theater works with DD Dorvillier/Human Future Dance Corp, Helene Lesterin/Atlas Dance, and Jen Mesch.
Monday, April 11th, 2-4pm in B305b – Seth will give a talk about his sound work in the ESP Forum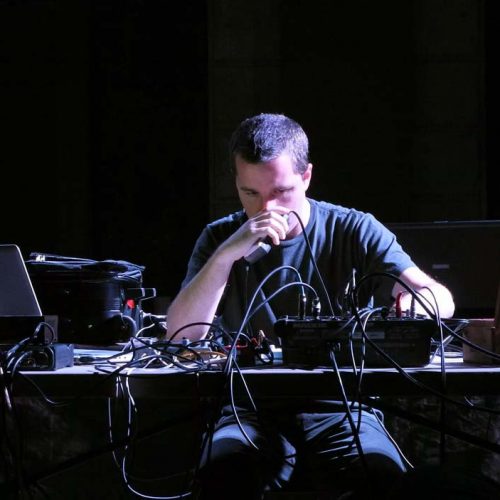 Tom Erbe
Tom Erbe has had an important role in American experimental and electronic music of the last 20 years. In addition to his pioneering and widely used program SoundHack, he has become one of the most sought after and respected sound engineers for contemporary music.
He studied computer science and music at the University of Illinois, Urbana-Champaign, and got his initial audio engineering experiences by volunteering at WEFT, WPGU, and Faithful Sound Studios.
After graduating Tom became the Technical Manager of the Computer Audio Research Laboratory at the University of California, San Diego. There he was involved in the development of an electronic violin, a DSP based sound processor and an early computer music production workstation.
In 1987 Tom became the Technical Director of the Center for Contemporary Music at Mills College. At CCM he worked with composers Robert Ashley, David Rosenboom, Larry Polansky, James Tenney and Alvin Curran, as computer music and recording engineer. His research work at CCM included the program SoundHack, and the design of a DSP based sound processor for use with the language HMSL. During this time he also developed a 4-channel spatial audio processor for the NASA Ames Research Center.
In 1993 Tom joined the faculty of the California Institute of the Arts as Technical Director of the computer music studios. Here he continued his work with SoundHack and spectral techniques, teaching courses in computer music, programming and audio engineering. Tom also directed the design and construction of CalArts' Dizzy Gillespie Recording Studios.
In 2004 he rejoined the faculty of UC San Diego in the Department of Music and serves as Studio Director. Most recently Tom has released SoundHack Spectral Shapers, the first of a planned set of three plugin bundles to bring extreme spectral processing to the VST, AU and RTAS formats.
Monday, November 30th, 2-4pm in B305B – Tom will give a talk about his latest Soundhack synthesizer modules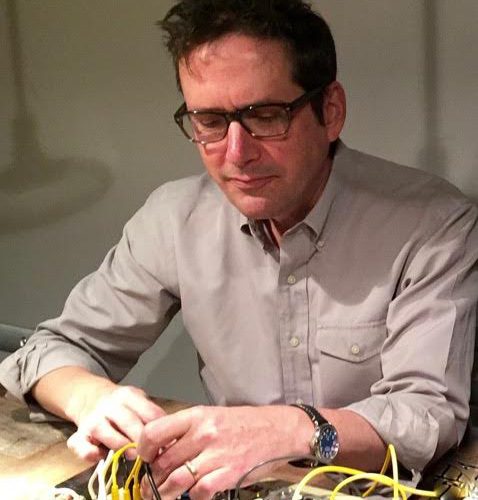 Graham Lambkin
Lambkin first entered the public consciousness at 19 when he formed his band The Shadow Ring, in Folkestone, a small town in Kent, England. The band was memorable and built an rabidly passionate fan base because of its sui generis approach, blending elements of folk, noise, cracked electronics, and surrealist poetry, while radically changing the overall formula with each release. A decade of increasingly skewed and inspired work culminated in 2003's I'm Some Songs, constructed long distance as Lambkin had relocated to the US in 1998. Over the last few years, Lambkin has primarily worked under his own name, most notably with 2007's brilliant Salmon Run, a precursor to The Breadwinner.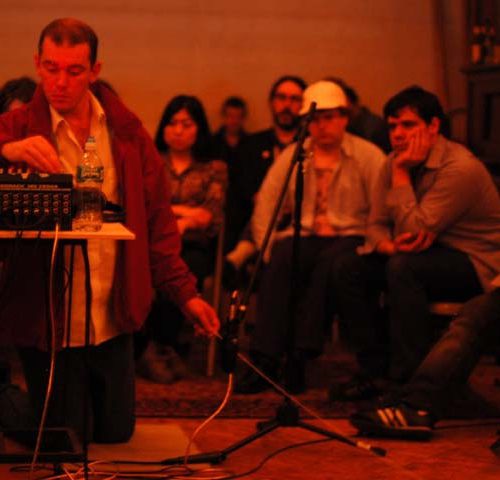 Peter Blasser
Peter Blasser, tubist since 4th grade. In high school, unallowed to purchase ethnic instruments, he began making them in the basement out of wood. Later, in college, he discovered electronic circuits, and their possibilities for infinite tunings, infinite timbres. He made a career out of electronic modulations, and making these intangibles touchable through nodes, case flexure, and radio fields. His company: ciat-lonbarde.net, sells these devices to musician around the world. He teaches the design of electronic instruments to his interns, as well as in workshops for larger groups. Some paper circuits can be downloaded from his website, printed out, and assembled to yield sound objects. The cybernetic interface uses the subtleties of touch, through discrete components, often "woven" together geometrically, to simulate intuitive patterns and chaotic sophistication. His designs are spurred into existence to explore platonic or philosophical concepts, which then acquire a narrative as they are refined into essential analog synthesizers.